Creating a new industry does not happen very often. But this is really what Waves4Power is all about. We are building a new European energy industry. Waves4Power is an important part of the future in green marine energy. Marine energy is expected to be the future in energy production for Europe as well as the rest of the world. Now it's time to launch our first full scale demonstration energy system at Runde on the Norwegian west coast. The system will produce electricity and is grid connected.
The wave climate at Runde is ideal for wave energy production and it's a good climate for demonstrating the wave energy system under real and demanding wave conditions.
The ocean's waves harbor tremendous amounts of raw energy and represent the single largest untapped source of renewable energy today. Converted into electricity, wave energy could potentially satisfy up to one tenth of current global power demands.
Waves4Power is developing, building and selling Wave Energy Systems
We are using the free energy in ocean waves to generate electric power
We are different in that we do not invent and use unproven new components but depend on well tested components from reputable suppliers like Siemens, Parker, Jotun and nkt cables, to name a few
Waves4Power's core values:
Passion – we believe in what we are doing and we believe we are doing the right thing.
Well Being – everybody involved should benefit from our operation, especially the global environment.
Down-to-Earth – Concept focusing on functionality, simplicity and total economy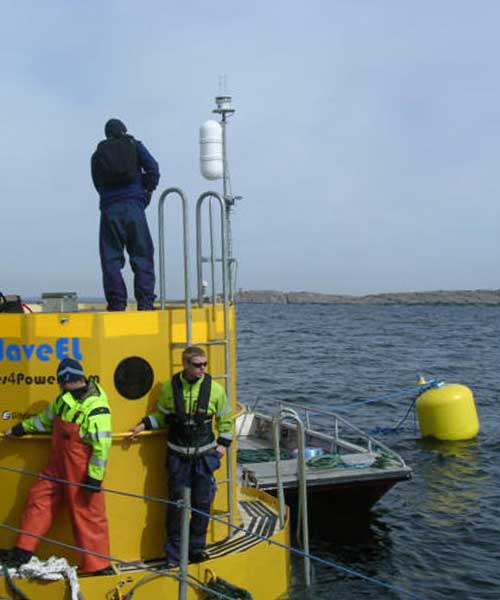 The concept is SAFE and strong!
Survivable, Accessible, Financially
feasible, Easily maintained
The Team
The WAVES4POWER team is experienced and skilled with great know-how and never ending drive and enthusiasm.