Waves4Power is currently involved in several interesting client development projects, as well as continued system development. Below we present three of our on-going projects: demonstration site Runde, The Fish Farming Industry, and the development of smart fossil free wave energy solutions to Island Communities.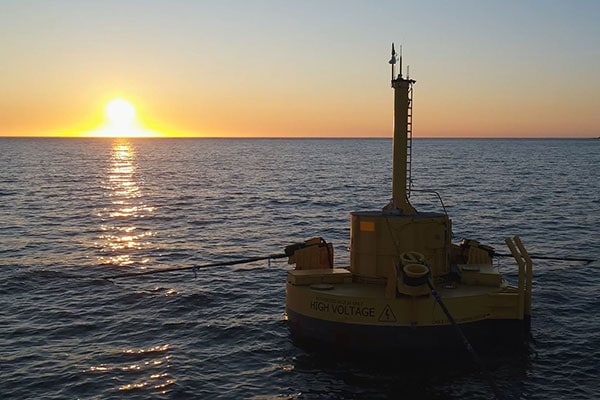 Demonstration Site at Runde, Norway
In early 2016 a full-size Waves4Power system was launched approximately half a Nautical mile southwest of Runde Island. The system is comprised of an eight-meter-in-diameter buoy connected via a dynamic low-voltage cable to the collection hub. Here, a transformer increases the voltage to 22 kV before the power is transmitted via a subsea cable to the shore-based power grid. The plan is to relaunch WaveEL™ 4.0 at the Runde site and connect the new system to the local Norwegian power grid.
In 2022 the Runde installation will be upgraded to include a hydrogen pilot installation to convert ocean waves to hydrogen gas for energy storage as well as fuel.
The Fish Farming Industry
By developing Next Generation, Waves4Power will take a major step in reaching their goal of becoming a green energy solutions provider to the fish farming industry. Waves4Power, Next Generation is a joint development together with the Waves4Power industrial partner network. The upgraded system is based on the experiences from the Runde demonstration site and previous point absorbers, designed for large scale serial production.
Waves4Power uses the free energy of the ocean waves to create a long-term, reliable power supply for fish farms, island communities, and other power users who would like to switch from fossil fuel to a sustainable power system. The Waves4Power energy solution focuses on maximizing benefits for users by replacing fossil fuel generated energy with wave energy thus minimizing CO2 emissions.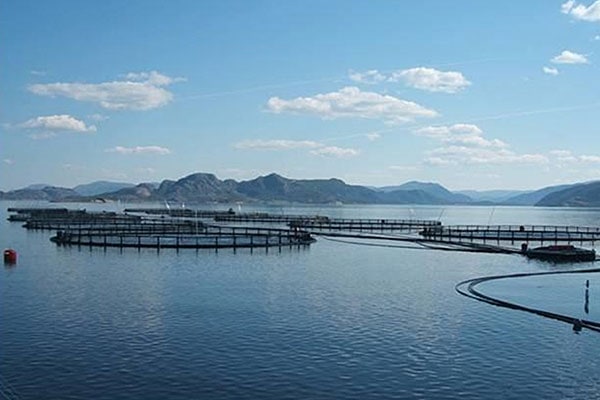 Oil & Gas platforms must go CO2 free
Oil & gas platforms in areas such as the North Sea and other sensitive locations will not be allowed to generate the necessary electric power by burning fossil fuel. Options include long cables from shore, or locally produced power (i.e. from ocean waves).
Waves4Power, together with one of our partner companies, are looking at CO2 free wave power solutions for the oil & gas industry. The building of Next Generation of platforms will not start for 6-8 years, but the design of a feasible Waves4Power system configuration, size and proof of concept will be a fully paid development project that could start as early as 2019. We hope to replace existing fossil fuel solutions with cost efficient, CO2 emission free, large-scale wave power installations in the coming years.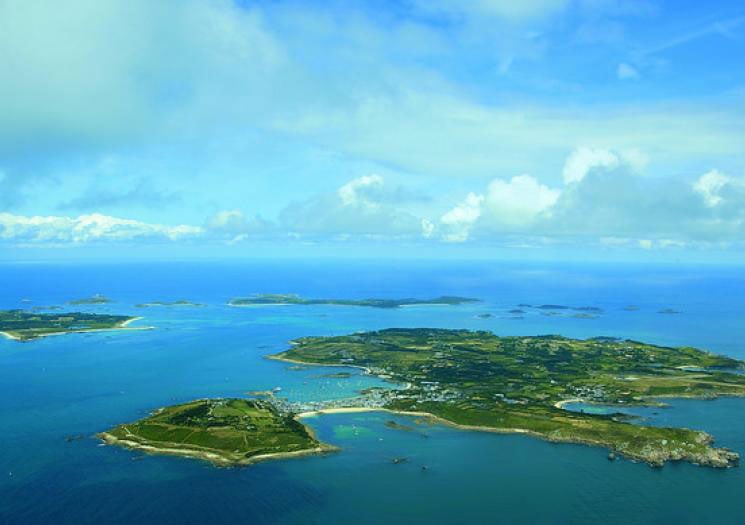 Many island communities have real difficulties acquiring a safe, secure, and sustainable power supply over time. The green smart grid solution can solve this problem. The smart grid solution combines wave power, wind power, and solar power into a complete green energy system. By adding energy storage, the system will even be fully functional at times when energy production is low. Waves4Power and the Waves4Power Partner Network can already offer a total energy system, including smart energy storage.
Waves4Power is currently in talks with several island communities regarding sustainable green energy solutions. After a successful launch of our next generation wave power system, we hope to secure the first pre-projecting for a wave power park for island communities.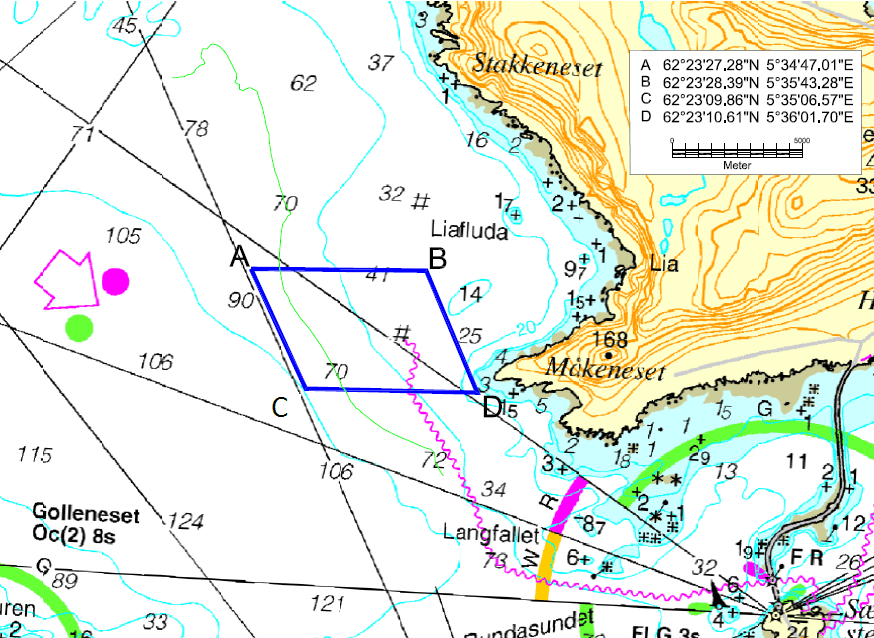 (Information for local Norwegian marine traffic. )
Selskapet Waves4power  AS utviklar flytande, fast forankra bølgjekraftanlegg av typen WaveEL. Selskapet har fått løyve til å ha eit anlegg av denne typen i inntil tre år om lag 500 m vest for Måganeset på Runde i Herøy kommune.  Utplasseringa vil skje med spesialfarty i veke 6/2016. Samtidig vil Tussa legge ein ny sjøkabel frå bøyelokaliteten og inn til Sæviksteinen på Remøya, langs eksisterande sjøkabel.
Anlegget vil bestå av ei synleg bøye med 8 m diameter, forankra til tre store anker.  Ei mindre bøye for kabeltilknyting vil ligge i ca 100 m avstand SE for bøya. Fire markeringsbøyer med blinklys og radarreflektor vil markere testområdet der det vil vere begrensingar på ferdsel.  Arbetsområdet vil ha følgjande koordinatar:
A 62º 23′ 27.28″N  5º 34′ 47.01″ E
B 62º 23′ 28.39″N  5º 35′ 43.28″ E
C 62º 23′ 09.86″N  5º 35′ 06.57″ E
D 62º 23′ 10.61″N  5º 36′ 01.70″ E
Spørsmål om bøya kan rettast til Waves4power ved Jan Melsom, tlf :  +47 900 58 578
Spørsmål om sjøkabelen kan rettast til Tussa Svein Vassbotn mobil +47 916 96 095