The group that makes up the Waves4Power team are wave power enthusiasts. Several of them have dedicated substantial parts of their career in the business going back as far as the 1970th when the first Swedish wave power inventions saw the light. The team represent a wide range of backgrounds with all applicable skill sets and experiences to handle the challenges the ocean put forward, when a wave power system is created.
Particular strengths of the team; Marine operations and diving, mechanical, electrical and hydraulic design, hydrodynamic computer simulations, ship and infrastructure design, manufacturing, logistics and finance. Several of the team members are experienced entrepreneurs with their own consulting and management businesses.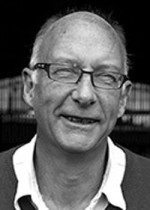 Ulf Lindelöf
president
Ulf is an experienced entrepreneur with a career primarily in the areas of Logistics, Product and business development. After a long career with Volvo in Sweden, UK and North America he has in later years worked as management consultant. Ulf joined W4P in 2012 with the initial focus to secure financial support for continued development and commercializing the company. Ulf has MSc in Mechanical Engineering.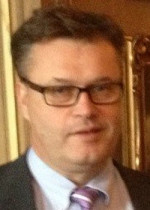 Christer Andersson
chairman of the board, project leader
Christer is a late addition to the Waves4Power team, he joined the board of directors in 2012 and since the beginning of 2015 he is now leading the WaveEL project at Runde. Christer has a background in the automotive industry where he spent the 30 years in different leadership and top management positions with focus on logistics, purchasing and business development in Sweden as well as internationally. Christer holds a degree in engineering.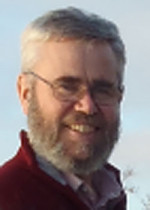 Filip Alm
co-founder, deputy board member, hydraulic system
Filip first tested the wave energy waters in the late 1970th when he was involved with IPS and other early system developers, through Technocean which he cofounded. Over the last 25 years Filip has been involved with product design and development and has a particular expertise in hydraulic system design, patent and immaterial rights and finance. Filip is a Doctor of Technology and has an MBA.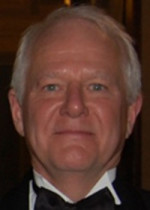 Claes Bengtström
co-founder, data collection, control and communication systems
Claes is a professional diver, has a MSc and a Technical Licentiate in Mech. Engineering. He part took in the early testing of the IPS Elskling buoy in 1980 and was a cofounder of Technocean. Claes has long experience as test engineer and manager from the automotive and boating industry in Sweden and the USA.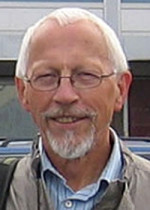 Lennart Claeson
co-founder, mechanical design
Lennart is one of the most experienced wave energy developers in Sweden, starting his career in The Group for Wave Energy Research at Chalmers University of Technology in the 1970th. Lennart cofounded Technocean in 1979 and has worked or consulted with half a dozen different wave device makers. After many years in infrastructure – bridges and tunnels – Lennart is now back concentrating on the W4P device. He has a MSc in Civil Engineering.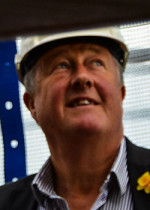 Peter Child
market representative UK
Peter is responsible for different aspects of our UK projects and also represents W4P in different forums.
Peter has a long history in different management positions. Between 2003-2015 as MD at A&P Falmouth Ltd, part of A&P Group of shipyards and before that as Financial Director at A&P Falmouth. Peter is qualified as a Chartered Management Accountant.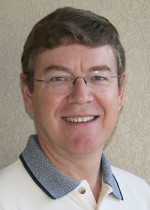 Göran Fredrikson
co-founder, board member
Göran has a MSc in Mech. Engineering. He got involved in the IPS wave power trials while still a student. Göran's has held positions as VP of Operations and President in manufacturing companies in Sweden and the USA for 20 plus years. In 2001 he started AquaEnergy Group in the USA with his brother Hans to develop the AquaBuOY. After leaving AquaEnergy in 2006 Göran started his own consulting business. Since 2008 he has been fully committed to Waves4Power. Göran spends part of his time in Sweden though he still lives in Florida.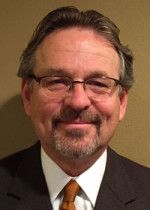 Hans Fredrikson
co-founder
After engineering studies Hans has spent his career in various senior management positions in aerospace companies in Sweden and the USA. He cofounded AquaEnergy with his brother Göran in 2001. In 2006 the company merged with Finavera Renewables (now Finavera Wind Energy) and was introduced on the Toronto stock. After Finavera's failure to develop the AquaBuOY in 2008 Hans arranged to get the IP back to Sweden and initiated the founding of Waves4Power. Hans lives in Seattle, USA.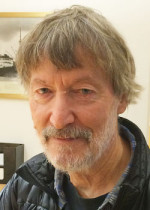 Jan Forsberg
co-founder, simulation and numerical modeling
Jan who has a Technical Licentiate degree in Electro Machine and Fluid Technology started his career in The Group for Wave Energy Research at Chalmers University of Technology in the 1970th. He has modelled a handful wave energy devices over the years including the IPS-buoy, the Hose Pump Project, the AquaBuOY and the OHT device. Jan is an Assistant Professor at the department for Environment and Energy Systems at Karlstad University.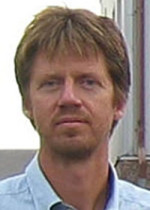 Per Harrie
project leader
Per was responsible for testing the WaveEL-Buoy in 2010. Per is an innovation consultant who has worked in many professional roles such as: Innovator, R&D manager, President in "Startups" and as business consultant. Per has a MSc in Industrial Management and Economics with the specialty in Innovation Management.
Mats Hjortberg
naval architecture and design
Mats, a M.Sc.Nav.Arch from Chalmers University of Technology brings 35+ years of marine industry experience to the team. Mats' expertise is floating structures – new build and retrofit – such as ships, oil rigs, fish farms and wave energy converters. In 1984 Mats founded Coriolis AB – now a well-known Knowledge Centre – with a holistic view of the design-, construction- and build process, and a focus on safeguarding that all relevant specifications, drawings, calculations and analyses are in place.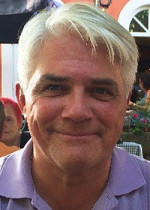 Jonas Kamf
marketing and communication, CMO BlueOrbis AB
Jonas is responsible for marketing and communication at Waves4Power. Jonas has long experience from business development, marketing, communication and sales, both nationally in Sweden and internationally. He has many years of experience from the advertising business and has held position as CEO as well as project director, brand developer, brand strategist and copy writer.
During later years Jonas has worked as CMO in the marine consulting and operations sector. Jonas holds a degree in marketing and business administration from Gothenburg School of business, economics and law.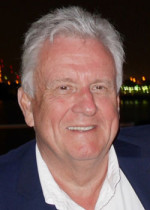 Jan Melsom
market representative Norway
Jan is responsible for different aspects of our Norwegian projects and also represent W4P in different forums including our Communication Forum. Main areas are communication, investment relations, political and business relations in Norway.
Jan has a long history as pilot captain working at a number of European Airlines.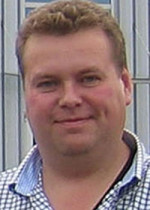 Bengt Mårlind
board member, CEO BlueOrbis AB
Bengt is representing the marine expertise within Waves4Power. He has worked with the development of Frog Marine Group since 1993 and is since 1999 its CEO. Technical, economic and legal issues within the marine field are some of his main areas of competence. Bengt has vast experience from project management and quality management in marine contracting projects in Europe, Asia and South America.
Bengt is a trained engineer and has a DIHM degree in marketing and business administration from IHM Business School.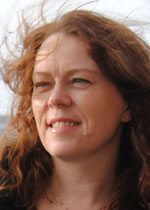 Maj-Britt Mårlind
administration and accounting
Maj-Britt is a trained engineer with a degree in industrial economy from Chalmers University in Göteborg. Maj-Britt has worked with sales and business administration since 1999. Before joining the BlueOrbis team, Maj-Britt worked 7 years for Bekart Svenska AB with internal sales. She coordinated Scandinavian sales activities and was responsible for administration, planning and procurement. Maj-Britt also gained good experience from Intrastate accounting for the Danish and Swedish markets and customs clearance routines for import to Norway. Before Bekart, Maj-Britt held the position as assistant sales manager at Korimpeks AB. In 2011 Maj-Britt joined BlueOrbis. She is today employed as a consultant responsible for business administration and accounting at Waves4power AB.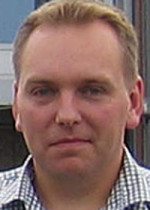 Tore Mårlind
technical director BlueOrbis AB
Tore is representing the marine expertise within Waves4Power. Tore was responsible for the marine works that was included in the WaveEL-Buoy in 2010. Tore is a highly experienced marine engineer and has worked with marine construction for over fifteen years. He has both been out in the field running projects as well as acting in his position as technical director in a leading marine construction company. Over the years Tore has been involved in various marine projects in Europe as well as in South America, including pipe laying, cable laying, concrete work, dredging, diving, construction and repair work on bridges, piling, barge construction, etc.
Tore has a Master´s degree in Civil Engineering from Chalmers University of Technology.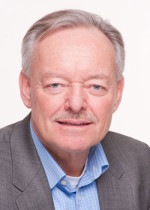 Oddvar Strand
board member and senior advisor
Oddvar Strand has a background in international shipping, he presently works as a business consultant and Chairman / Board member in a wide variety of businesses in Norway.  Oddvar brings broad experience from areas related  to investment and funding, political and business relations in Norway and abroad, to the W4P board. Oddvar has a long management history from Fish Farming Industry and the Shipping Company; Siem Offshore. He holds a university degree in economics and strategy, and Academy of War – Norwegian Airforce. Oddvar is a Norwegian Citizen.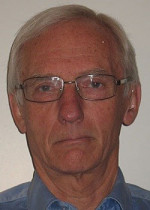 Carl E Sölver
electrical system
Carl is an associate professor with a PhD in electric power engineering; he has had a long career within ASEA and later ABB with a focus on development and marketing of HV equipment. Much of Carl's work has been on national and international committees where he was the chairman of the Swedish National Committee for HV switching equipment standards, from 1995 to 2005 and later he was Chairman of Cigré Working Group A3.06 "Reliability of HV equipment" until his retirement from ABB in 2010. Carl joined W4P in 2009 as an advisor.